THE Content Membership for Family Chiropractors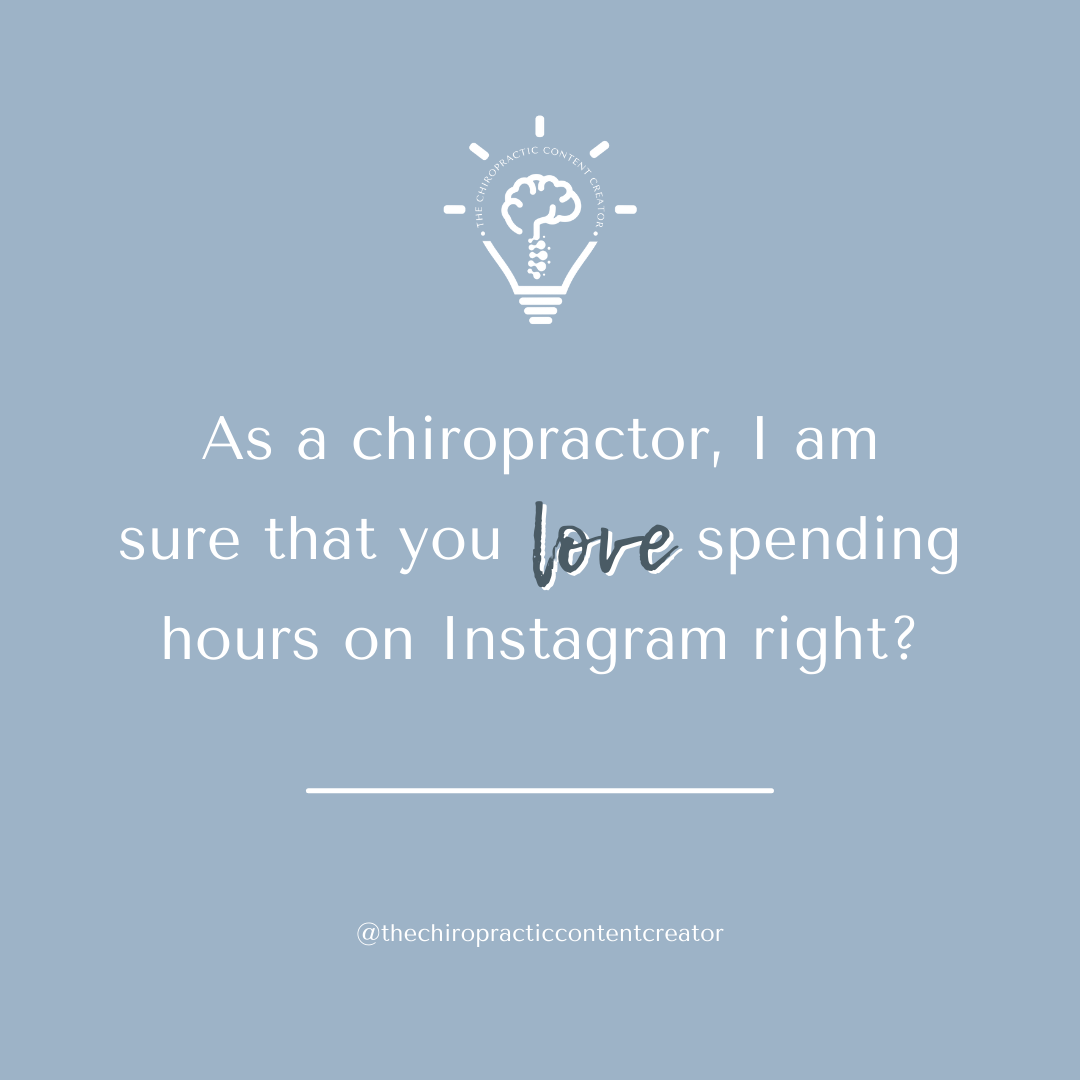 The reality is that you went to chiropractic school to serve humans in your community.
You didn't spend years learning the beautiful intricacies of the nervous system so that you could create social media posts about it.
You didn't spend all your time understanding how subluxations impact development just to spend time writing blogs about it.
You learned what you are passionate about to have your hands on people and heal them from the inside out. 
So why are you spending

hours

on social media creating your own content?
It's time to stop. And we can help.
If you are looking for a resource that delivers you excellent, wellness-focused, social media content and blogs, our Content Membership for Family Chiropractors is for YOU!
Join the other doctors across the country who have made the leap to free their time while confidently using this subscription for modern & relevant captions + graphics + blogs!
Your passion is healing, ours is helping you attract people to heal through excellent content.
Let's work together to make the world a healthier place.
Scroll to see what you

gain access

to every month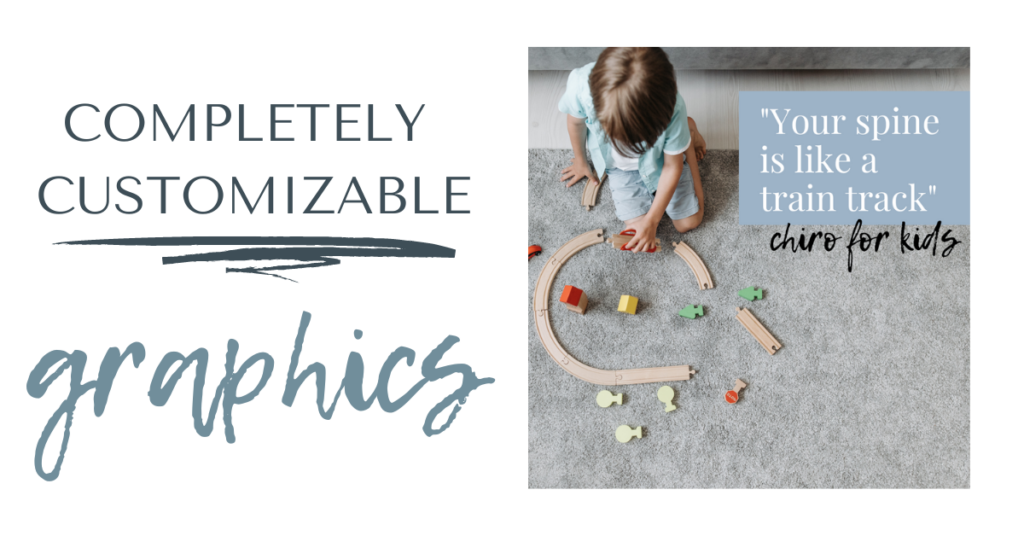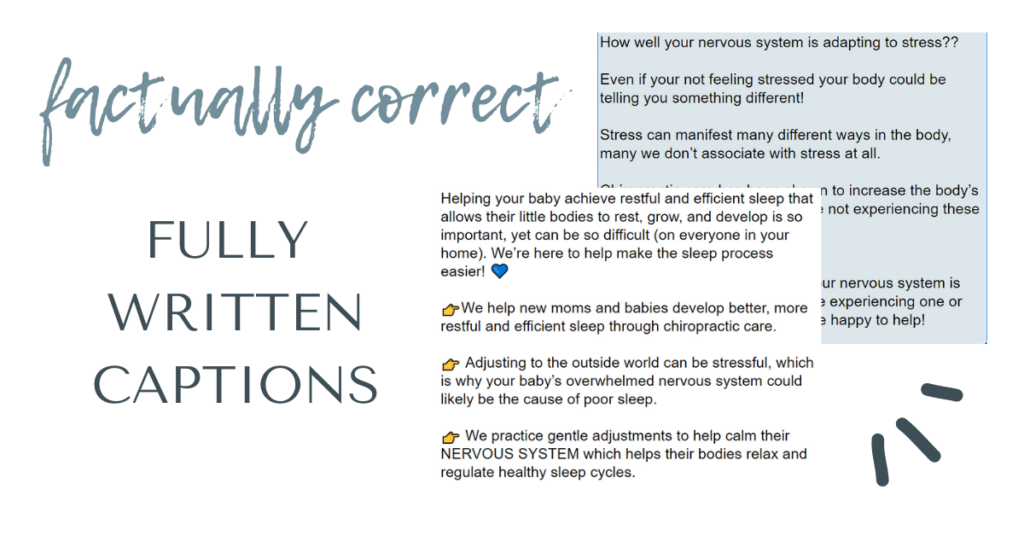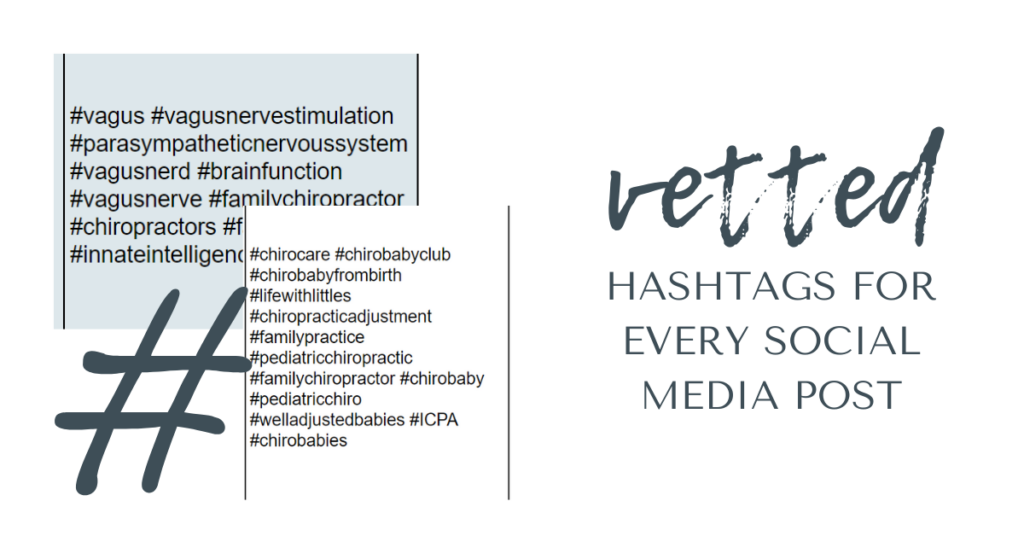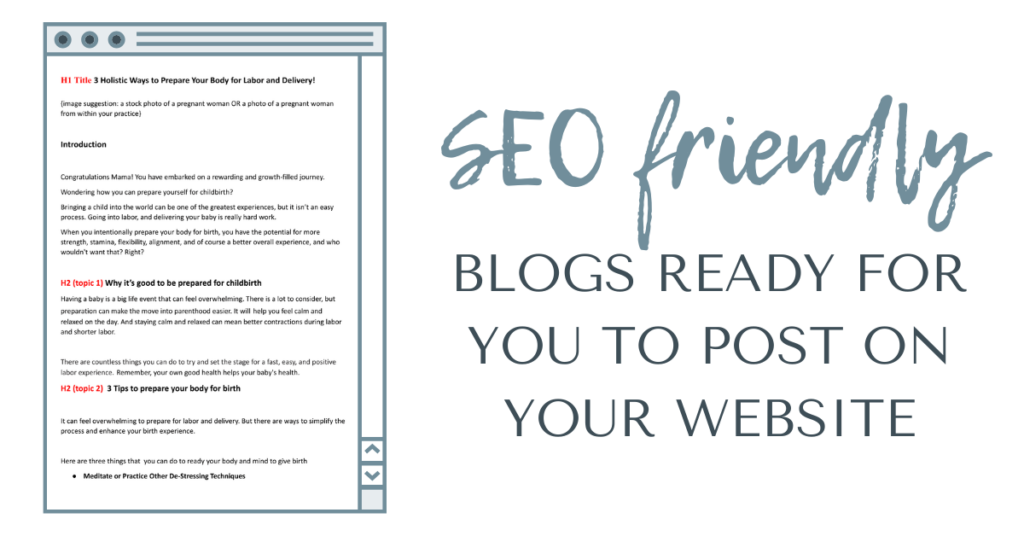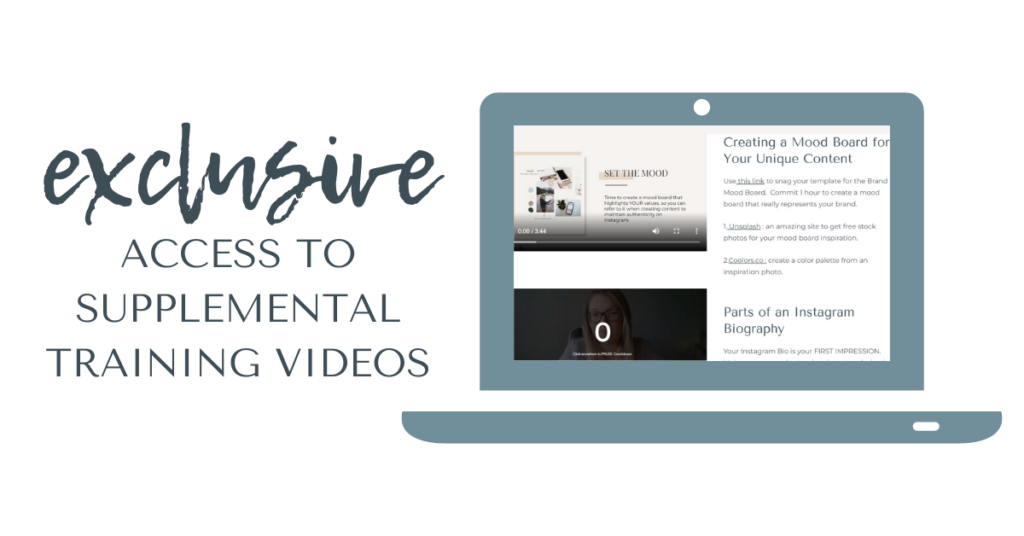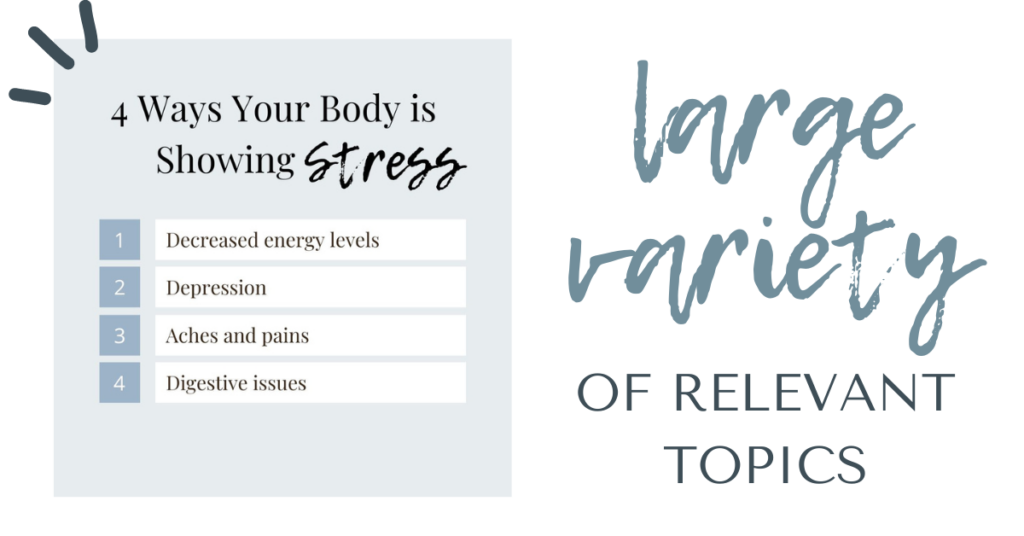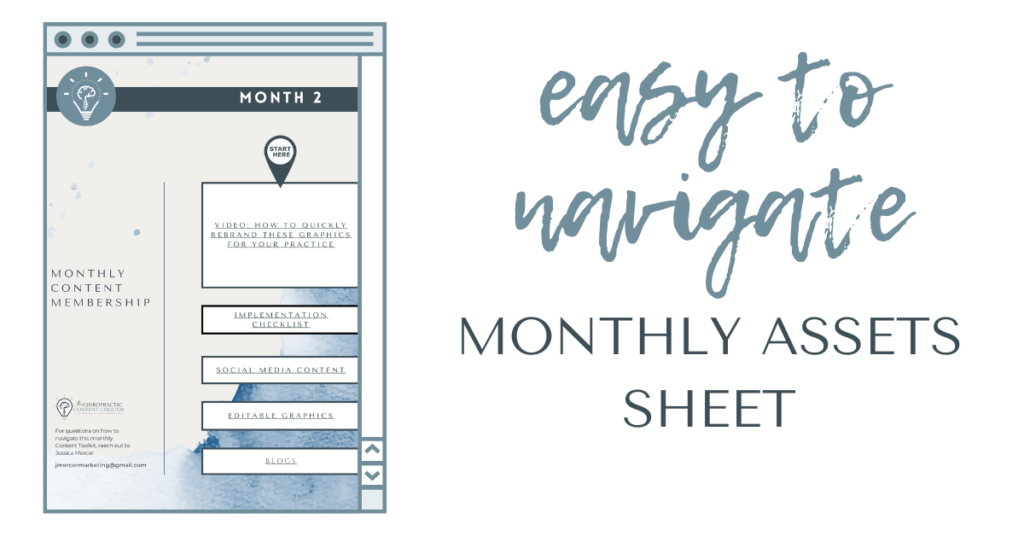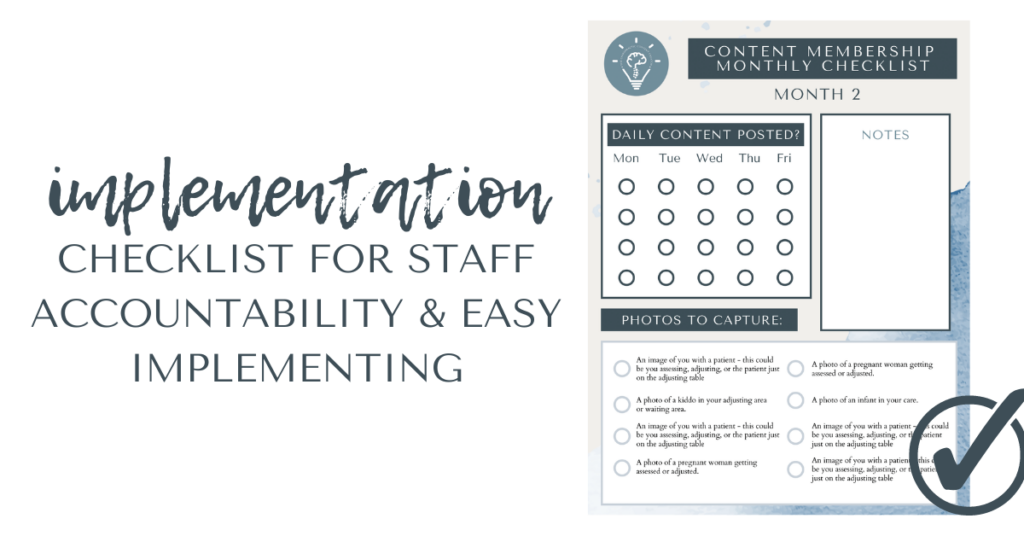 20 fully written captions per month. Each caption is based on subluxation, nervous system, and wellness-based chiropractic principles and focuses on family practices.
12 modern graphics within a Canva template that you can brand for your practice. Each graphic is related to the caption and is intentionally designed to capture the audience's attention.
Vetted hashtags to go with EACH caption. These hashtags will place the content in front of the right audience so that it falls on listening ears.
The Blog Bank where you'll find a collection of fully written, engaging, educational, SEO-friendly blogs ready for YOU to use on your website, as informational handouts or email newsletters to retain and attract patients.
Accountability in the form of a monthly checklist that you can pass to a staff member to easily implement this social media plan.
Your job? 
 copy, paste, and go!
Wow! Just peeking through the information and I'm LOVING it! I'm so excited to get to using all of the content!

- Giovanna Seitz, DC
exclusive facebook community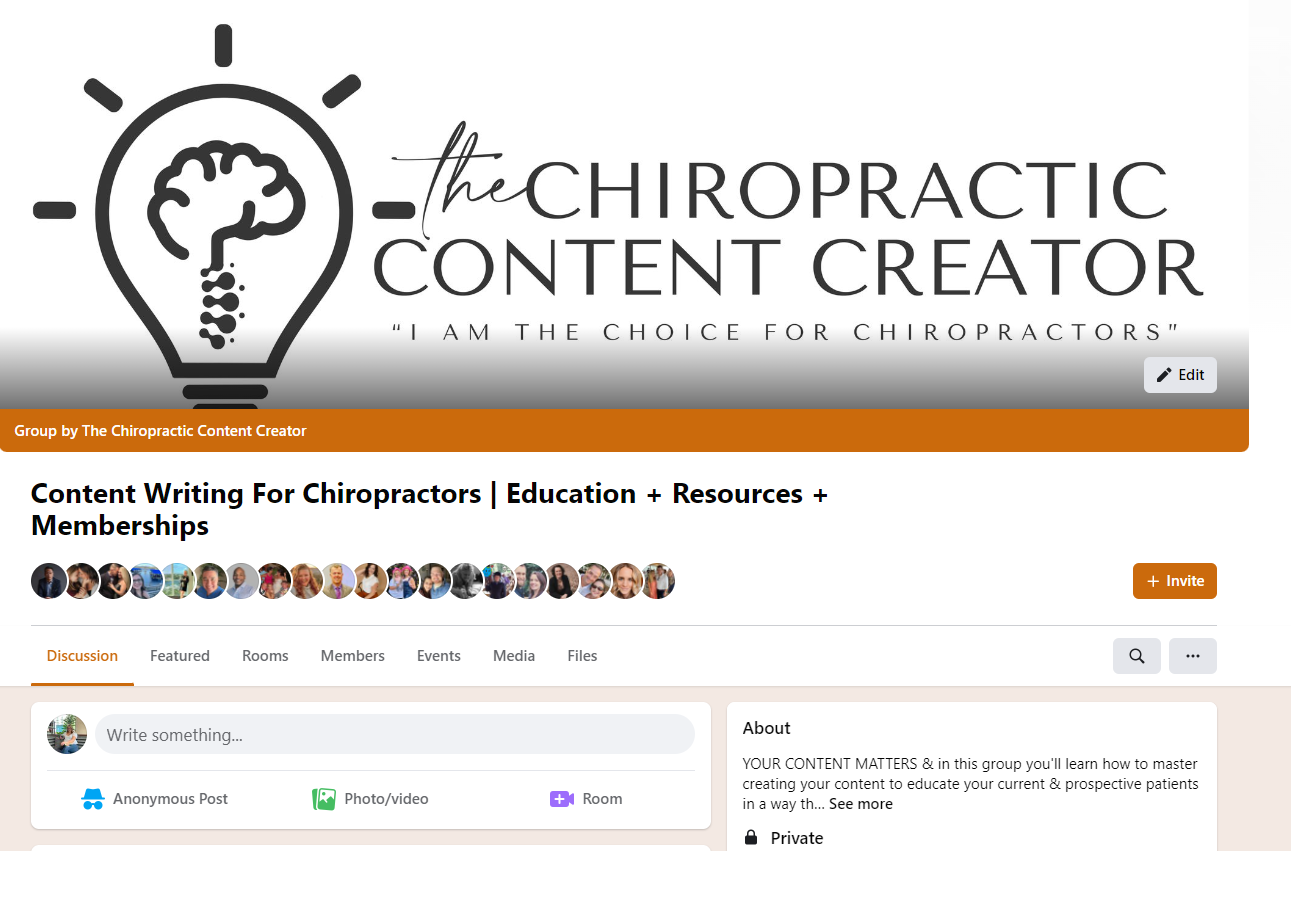 We understand the importance of staying connected with fellow chiropractors. That's why our membership also grants you access to an exclusive community of like-minded professionals. Share insights, exchange ideas, and learn from others who are as passionate about chiropractic care as you are.
check out what other docs have to say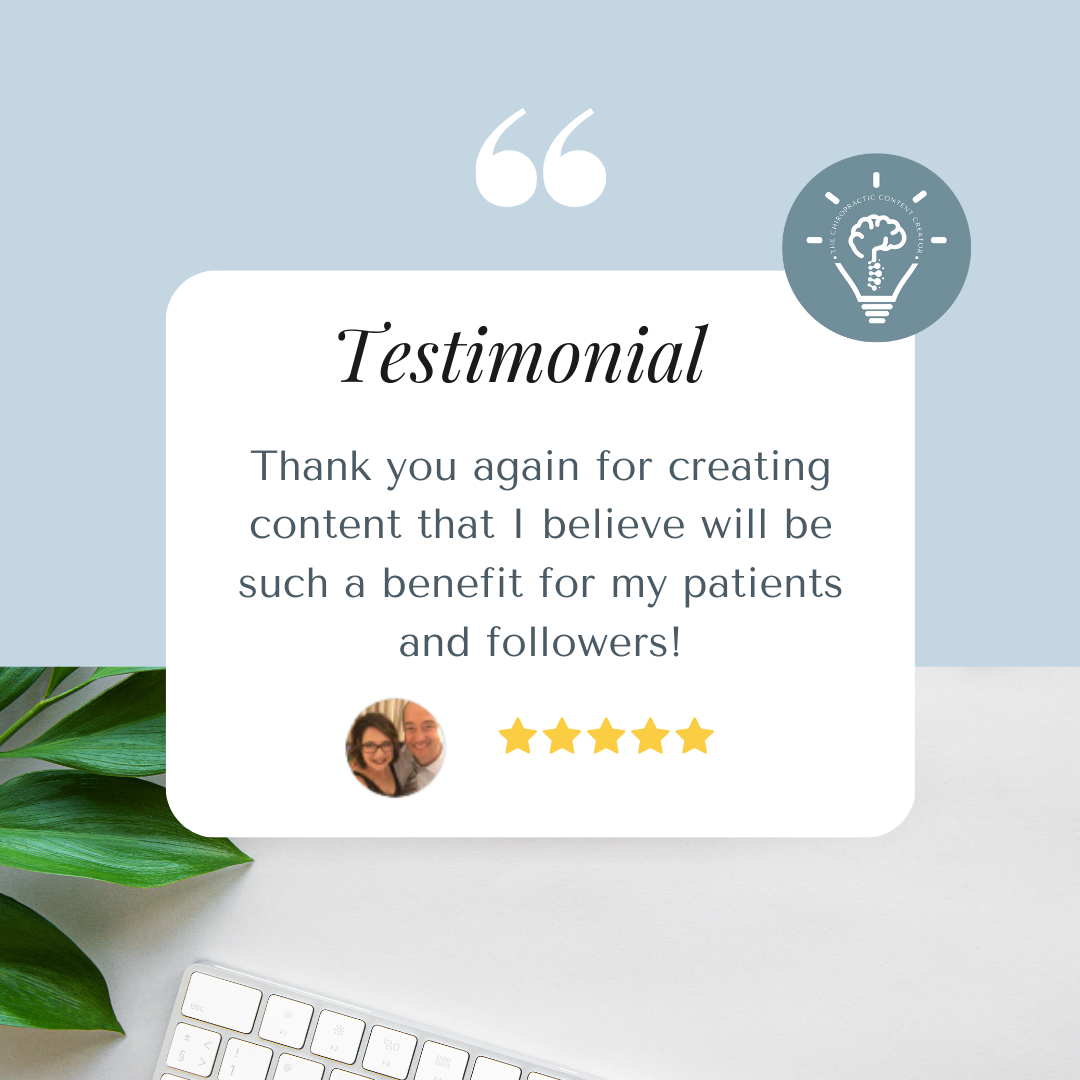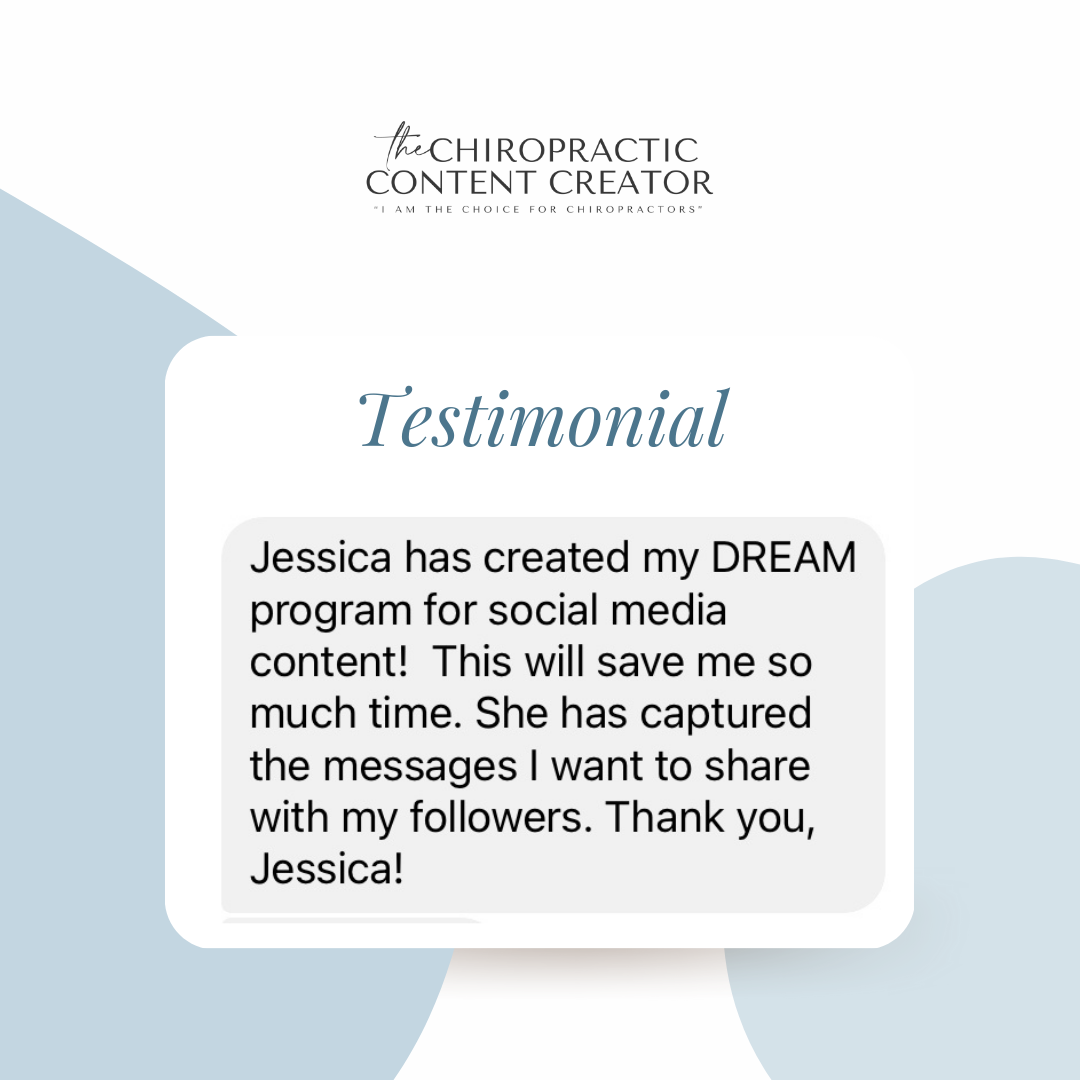 Ready to gain access to the content membership that will deliver you high-quality, wellness focused, subluxation based social media post and blogs?
❓ Can I see what these posts will look like when they're

active?
Sometimes it is hard to IMAGINE what something will look like when it is actually implemented!
This mock-up gives you an idea of how beautifully these pieces come together.
Each month your PDF will have the caption, graphic (if applicable), and hashtags ready for you to copy, paste and go!
Once you post the content - this is what it will look like.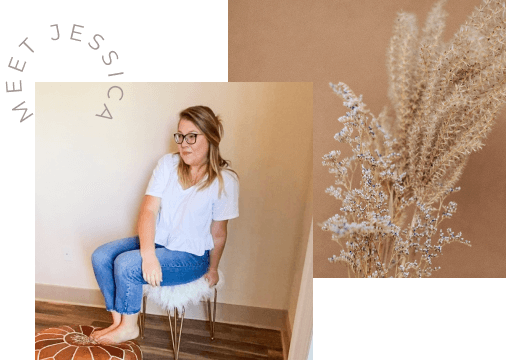 I started The Chiropractic Content Creator because I was so tired of seeing practitioners being taken advantage of by huge companies promising "quality content".  Of course, those promises were empty and the content was definitely less than quality. So instead of building their incredible online community through meaningful copy, these practices were putting their content writing on the back burner.
Because I am a lover of learning and a total data nerd, I was able to explore what works … and what doesn't … when it comes to writing content for chiropractic practices. I've taken my years of learning about conversion copywriting and tracking data trends and created a system for you that produces content that is well-researched and thought out.